Exklusivt: Långhårsvalpar samt släthårsvalpar väntas sommaren/ hösten 2018 .
De förväntas bli röda men röda tantecken eller svarta med röda tantecken .
Vid ev intresse, frågor etc kommer ni enklast kontakt med oss via mail: info@goldstandard.se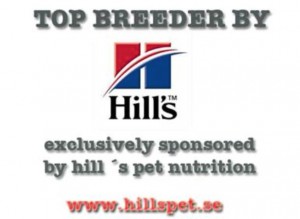 We are very proud introducers of this breed in Sweden since 2003
Most of the successful russkiy-toy-kennels in Sweden and countries nearby have chosen to use dogs from our kennel in their breeding programs and it really is the absolute highest grade ever to get. Thankyou all for your trust !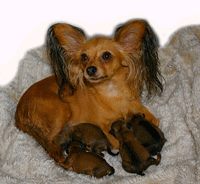 ♥  Gold Standard-valpar är ofta bokade redan innan de föds.

♥ Vill ni eventuellt ha en valp ur nästa kull bör ni höra av er redan nu.

♥ Hör gärna av er igen om vi missar att återkoppla trots mail etc.
∼
Vi är mycket stolta och skryter mer än gärna om att vi är exklusivt utvalda som sponsrade av Hills PetNutrition.
Hill´s är självklart en stor del till våra hundars välmående och framgång.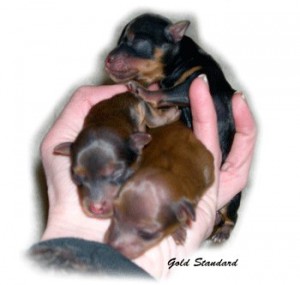 Är ni intresserade av en sällskapshund/trevlig kamrat rekommenderar vi att köpa en hane då de håller samma glada härliga temprament året runt och hela livet. Hanar lider ej av ev hormonella komplikationer som ofta inträffar flera ggr per år hos tik i samband med löp, såsom humörsvängningar, päls som lossnar etc.
Är ni intresserade av att eventuellt ha och ansvara över valpkullar i framtiden bör ni köpa en tik .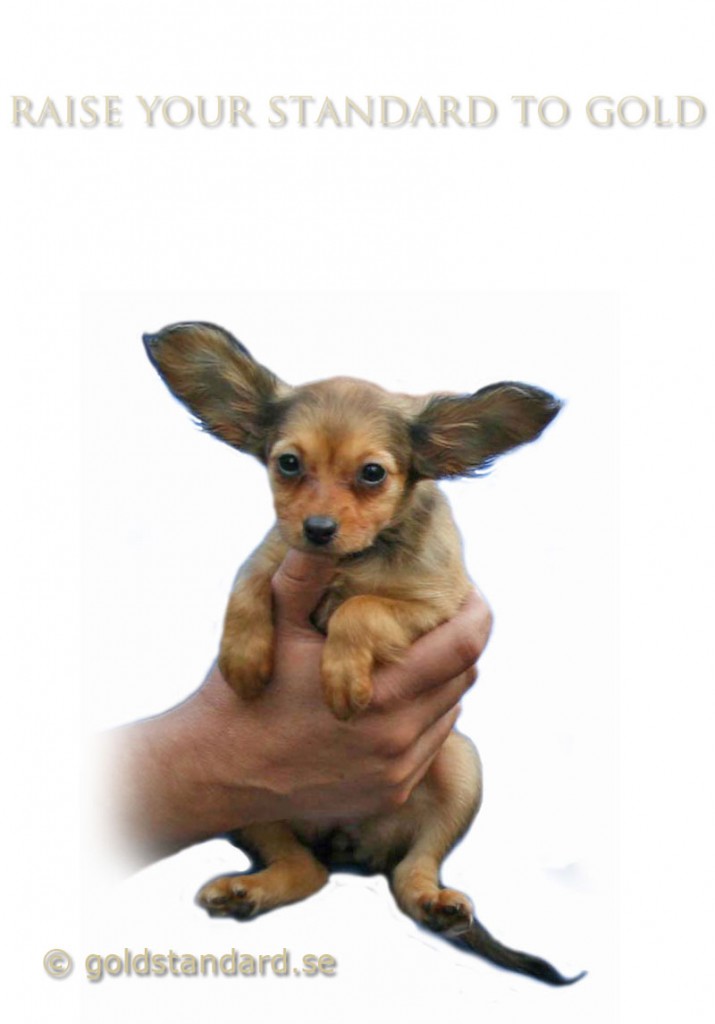 Gold Standard litters 2003- 2018
Nr 32. 

Nr 31. 

Nr 30. Canis Diamond Arussianclarity Tiffany ♥ Bekingem Gold Expression 

Nr 29. Gold Standard Piff AF Smash N Time ♥ Bekingem Gold Expression 

Nr 28. Gold Standard Smoothie Af Acai ♥ Superroyal Prince Charming

Nr 27. Gold Standard Af Splash N Flash ♥ Superroyal Prince Charming

Nr 26 .Gold Standard Af Splash N Smash ♥ Superroyal Prince Charming

Nr 25 .Gold Expression Bekingem ♥Canis Diamond a RussianClarity Tiffa

Nr 24 Gold Expression Bekingem  ♥ Canis Diamond a Russian Clarity Tiffa

Nr 23 .Superroyal Prince Charming  ♥ Gold Standard Smoothie Af Acai


Nr 22 . Gold Expression Bekingem ♥Gold Standard Af Splash N Flash

Nr 21 Orlandino Prime-Time ♥Gold Standard Af Splash N Smash

Nr 20 .Zayka Zaznayka iz Kamelota ♥Gold Standard Splash Af Tröndnilsen

Nr 19  Orlandino Prime-Time ♥Gold Standard Splash Af Tröndnilsen

Nr 18 . Far: Favorit to Zican ♥ Mor: Gold Standard Splash Af Anne-Frid

Nr 17 . Far: Gold Standard Favorit Af Björn ♥ Mor: Gold Standard Af Viktoria


Nr 16 . Far: Shevrolet ♥ Mor: Gold Standard Splash Af Tröndnilsen

Nr 15. Far: Las-Vegas ♥ Mor: Gold Standard Af Electra

Nr 14 . Far: Sher Ilhan ♥ Mor: Sher Muraska

Nr 13 . Far: Gapabos Lizgin ♥ Mor: Tastaways Xascha Faberge


Nr 12 . Far: Favorit to Zican ♥ Mor: Gold Standard Splash Af Tröndnilsen

Nr 11 . Far: Sher Ilhan ♥ Mor: Gold Standard Af Minipys

Nr 10 . Far: Sher Ilhan ♥ Mor: Tastaways Xascha Faberge

Nr 9 . Far: Hrustalny Kolokolchik ♥ Mor: Tastaways Vereena Zican

Nr 8 . Far: Hrustalny Kolokolchik ♥ Mor: Sher Murashka


Nr 7 . Far: Favorit to Zican ♥ Mor: Sher Glashenka

Nr 6 . Far: Favorit to Zican ♥ Mor: Tastaways Xascha Faberge

Nr 5 . Far: Favorit to Zican ♥ Mor: Chokoladnaya Rapsodia

Nr 4 . Far: Hrustalny Kolokolchik ♥ Mor: Sher Glashenka

Nr 3 . Far: Favorit to Zican ♥ Mor: Sher Murashka

Nr 2 . Far: Hrustalny Kolokolchik ♥ Mor: Tastaways Tamara

Nr 1. Far: Hrustalny Kolokolchik ♥ Mor: Sher Murashka